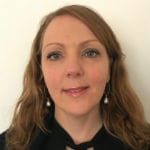 Deanna Norris
Myotherapist
Yoga Instructor
---
Deanna has a Bachelor in Health Science – Myotherapy and a Graduate Diploma in Social Health from the University of Melbourne.

Deanna has had experience in treating a broad range of conditions over the last 20 years, with a particular interest in lower back and hip pain and dysfunction. A typical session with Deanna includes a thorough initial assessment, followed by utilising a range of myotherapy interventions including soft tissue therapy, stretching techniques, dry needling, cupping and education on strength and stretching exercise programs. Treatments also include advice on diaphragmatic breathing, stress decreasing activities and routine/habit enhancing health behaviours to restore a client to optimal health and wellbeing. Myotherapy is used in both a corrective and preventative capacity.

Hatha Yoga
Deanna is also a yoga instructor and her yoga classes aim to develop musculoskeletal strength, flexibility, mobility and stamina by using a variety of props and verbal instruction to encourage safe alignment. Deanna offers modifications and variations to classic postures within her classes to cater for those who would like a deeper or gentler practice or for people with physical sensitivities. Breath awareness techniques and meditation are also included towards the end of the class as these yogic practices are now well known for contributing to a more centred, calm and appropriately responsive nervous system.

If you have never had the opportunity to learn the basic principles of yoga you may find that this class may enhance your current level of awareness.